Chinese student, arrested for scamming using Mercari flea market app
03/23/2022
A Chinese student was arrested by the Metropolitan Police Department for defrauding a game console using someone else's illegally obtained "Mercari" account.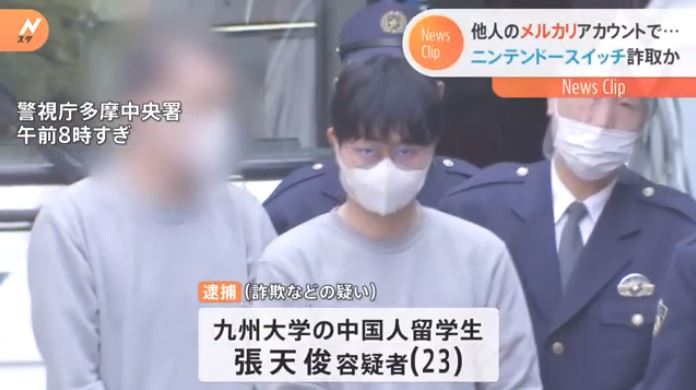 Chinese student, arrested for scamming using Mercari flea market app (TBS News)
The suspect, Zhang Tianjun, 23, a Chinese student at Kyushu University, was arrested on suspicion of fraud and other charges.
Zhang is suspected of conspiring with his friends to defraud a Nintendo-Switch that was listed for 56,000 yen using another person's ID and password on the flea market application "Mercari" around November last year.
According to the Metropolitan Police Department, the criminal group changed the shipping address of the package to the suspect's home, and the suspect forwarded the received goods to another destination.
Zhang denied some of the charges, saying that he received 100 to 200 yen per package as remuneration and that he was only working part-time.
JN8 -JAPANnavi8-
Information site supporting foreigners living in Japan.