Affordable and effective driving lesson in Nagoya City for foreigners, Alpha Service!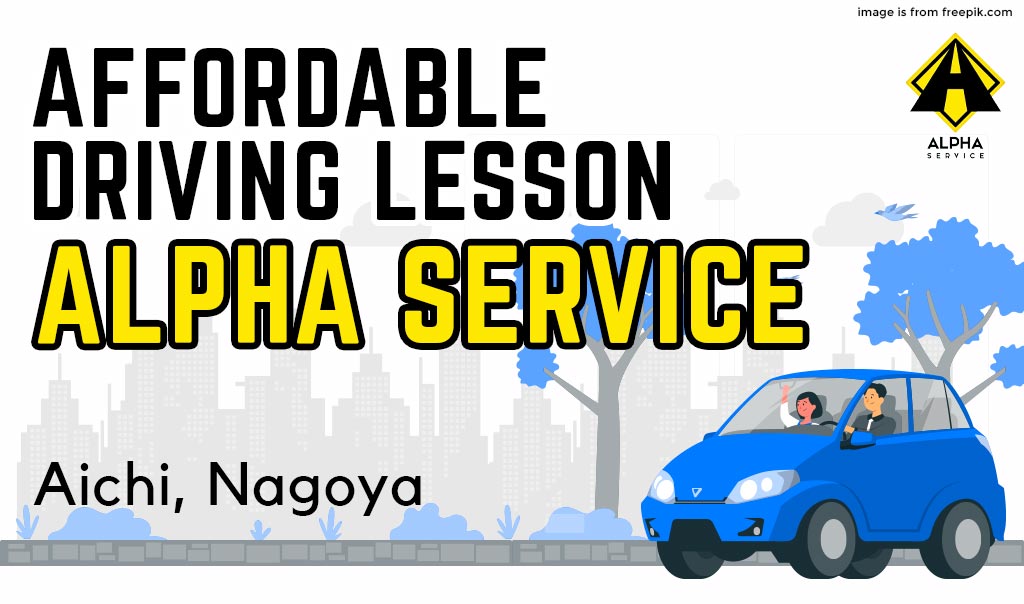 Do you have any plans on getting your own driver's license and drive a car here in Japan? Do you already have a driver's license and you just don't know what to do to convert it so you can use it to drive? These are only few of the questions that us, as foreigners might have a hard time here in Japan.
Here at Alpha Service Driver's License Support and Consultancy in Nagoya City, not only their affordable fees, they have Tagalog, Portuguese, Japanese and English language support! The school is already thriving and is getting known by a lot of foreigners in Nagoya. Let's find out more about their services and what they can offer~
ALPHA SERVICE SERVICES
■ Acquiring new license (Regular Vehicle License or Moped)
■ Conversion of Foreign Driver's License (Gaimen Kirikae)
■ Pre-test Lessons for Karimen / Honmen (Test Review)
■ Driving Lessons
AFFORDABLE RATES
One of their strongest point is their affordable service! Their driving lesson services is as 3 times affordable than the regular Japanese driving schools! Definitely worth it to enroll~
QUALIFIED & EXPERIENCED INSTRUCTORS
Rest assured that they have qualified and experienced instructors to teach you from the basics to getting you ready to drive outside the school! They make sure you're getting what you're paying for.
MORE THAN 3,000 TRAINED STUDENTS
Lots of students have been to Alpha Service and were able to get their licenses! More than 3,000 alumni are now driving and ready to hit the road at any time! Come and enroll at Alpha Service and be part of the school!
UNIQUE METHODS OF TEACHING & MATERIALS FOR TRAINING
Alpha Service has unique methods of teaching and has their own materials for training. They already have an established curriculum for learning students, making sure everyone learns a lot before graduating.
WEEKEND COURSES
Aside from weekday classes at Alpha Service, they also offer weekend classes for those busy with their work. The schedule is very flexible which is aimed at busy individuals who still wants to learn driving. Please send as an inquiry if you have questions.
ALPHA SERVICE AMBIENCE

Alpha Service is clean and has a very friendly environment. A lot of individuals come to the place to study and you can even make a friend!
ENROLL NOW!
If you have questions you'd like to ask about the school, or you'd like to learn more information about Alpha Service, please click the link below and we will contact you as soon as possible!

※NOTE: Submitting information on the link would mean that you agree to be contacted by the Alpha Service staff to answer your inquiries.
JN8 -JAPANnavi8-
Information site supporting foreigners living in Japan.