91 infected, 3 dead in Gifu, cluster reported in Takayama Nishi High School athletic club
GIFU PREFECTURE – Gifu Prefecture officials announced on January 14 that a total of 91 people have been confirmed infected with the new coronavirus in 22 cities and towns in the prefecture. Three deaths were reported, the highest number ever reported in a single day, bringing the total to 52.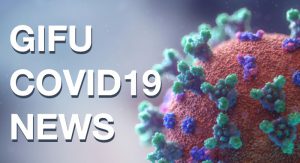 The total number of infected people is 3,287. A cluster (group of infected people) of 16 people broke out in the athletic department of Takayama Nishi High School in Takayama City.
The deceased were a man in his 90s from Kakamigahara City, a woman in her 80s from Gifu City, and a man in his 60s from Takayama City. In November, when the third wave was in full swing, there were three deaths, but the number jumped to 20 in December and has already risen to 18 this month.
A total of 14 male and female students belonging to the same athletic club and two faculty members were found to be infected at the school. Some of the club members live in a dormitory. The prefectural government will examine more than 200 other club members, classmates, and faculty members as contacts. The school will be closed until the 18th.
Two other clusters occurred that day. Six employees, one customer, and one acquaintance of an employee of a restaurant in Gifu City were confirmed to have tested positive, bringing the total to eight. The restaurant has been closed since January 11. In Kani City, a total of 11 people were found to be infected, including two foreign families who have been in contact with each other.
For effective ways to prevent from getting COVID19, please check out and click the image below.