17 new coronary infections in Gifu Prefecture, most on Sunday after declaration lifted, 2 new clusters
04/19/2021
GIFU – On April 18, Gifu Prefecture announced that a total of 17 new cases of the new coronavirus have been confirmed in nine cities and towns, and three people have tested positive for mutant strains. The total number of infected people is now 5,235, and the total number of mutation positive people is 107.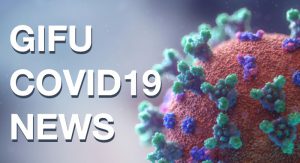 This is the first time in six days that the number of new infections has fallen below 20, but the number of positive confirmations tends to decrease on Sundays due to the fact that hospitals are closed. The number of 17 new cases is the highest number announced on Sunday since the emergency declaration was lifted at the end of February.
There were two new clusters. In Hashima City, a cluster of six people around the workplace was confirmed. They are not in occupations that involve contact with an unspecified number of people. We also confirmed a cluster of five people in Seki City, including family members and children at the kindergarten where the infected person works. In all of the clusters, the infected person may have been at work after the onset of the disease.
There were three clusters that expanded. The church cluster in Mitake, Kani-gun, increased by one person to 40. Workplace clusters in Minokamo City and Nakatsugawa City increased by one to eight. All members of both clusters are foreign nationals and have been confirmed to be positive for mutant strains.
In addition, the cluster in Ibigawa-cho, Ibi-gun, involving foreigners living together, increased by one person to 11. This is the ninth cluster of mutated strains in the prefecture, as a mutated strain positive person was newly confirmed among the infected people.
On the other hand, the cluster around FC Gifu, a J3 soccer team, came to an end after no new cases were confirmed for two weeks. The team has resumed its activities.
For effective ways to prevent from getting COVID19, please check out and click the image below.