New coronas: 204 cases announced nationwide, 78 in serious condition
11/18/2021
The new coronavirus has infected 204 people in Japan on the 17th.
New coronas: 204 cases announced nationwide, 78 in serious condition (JNN)
The Tokyo Metropolitan Government (TMG) announced on the 17th that 27 people were newly infected, an increase of 2 people from the 25 infected last Wednesday. The average number of new infections in the last seven days was 21.1, 91.3% of the number a week ago.
The average number of tests for the last three days is about 5,450. Two new deaths were also announced, and the number of people considered "seriously ill" by the metropolitan government's standards was 10.
In Hokkaido, 40 people have been reported to be infected. This is the first time in almost a month since the 14th of last month that the number of infected people has reached the 40 mark. 19 new cases were found in a cluster that broke out at a medical institution in Sapporo on the 16th.
The number of people seriously ill in Japan has decreased by four from the previous day to 78, and four deaths have been reported.
For effective ways to prevent from getting COVID19, please check out and click the image below.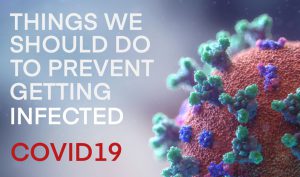 JN8 -JAPANnavi8-
Information site supporting foreigners living in Japan.