How to transfer money from Mercari Japan to bank account
This article will guide you on how to transfer the money you received from selling your items on Mercari to your bank account. Technically, the payments you receive from selling items using Mercari app becomes your Mercari points.
Understanding Mercari Points (メルカリポイント)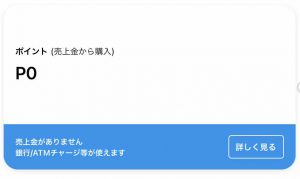 Mercari points are used on the Mercari app to purchase other items available on the market. 1 point is equivalent to ¥1, so P1=¥1. 
TYPES OF MERCARI POINTS
Mercari points have two types, one is the points used to purchase items on the market, two is points received from events and gifts.
Mercari MERUPEI Settings (メルペイ)
Click on the メルペイ to see the Mercari settings. The settings offer a lot of options for users. We'll guide you on each option and explain their use.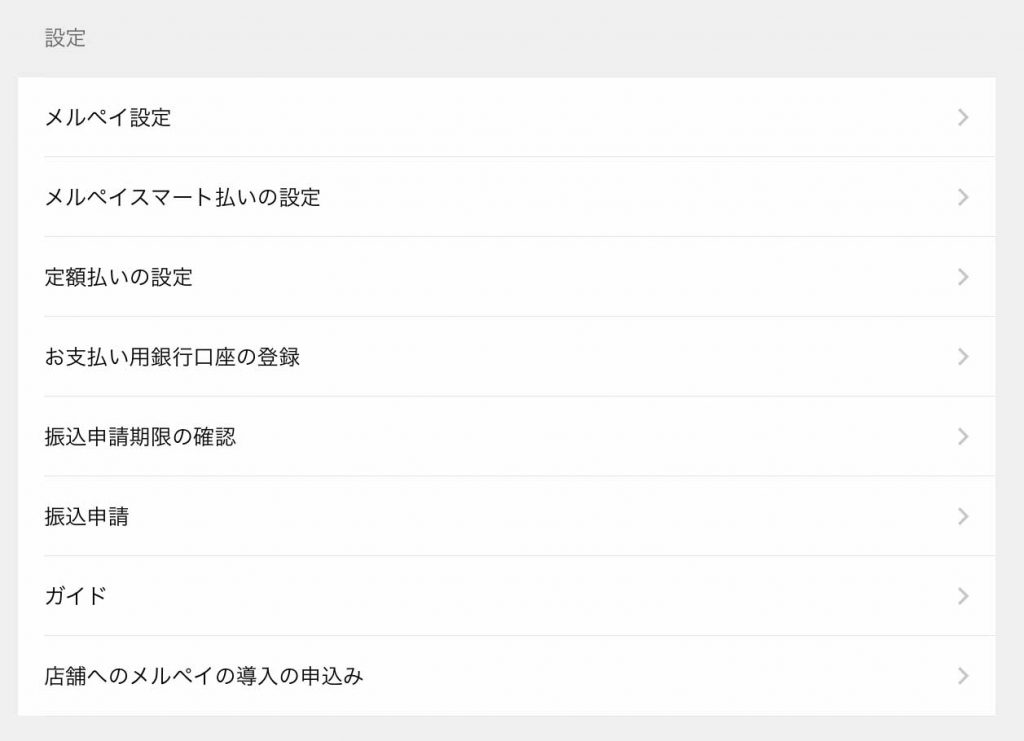 MERUPEI SETTINGS(メルペイ設定)
MERUPEI SETTING is the general settings option on your Mercari account. Here you can see records of your registered bank accounts, lists of previously received points, lists of money transfer transactions, password change option, and other general settings.
MERUPEI SMART PAY SETTINGS (メルペイスマート払い設定)
MERUPEI Smart Pay is a method of payment where you can allot a budget for a month's purchase. This will ensure you are spending according to your budget and this method of payment will allow you to pay every billing period instead of paying per item.
FIXED-AMOUNT PAY SETTINGS (定額払いの設定)
Fixed-amount Pay method of payment is when you want to pay on an installment basis. This option is ideal for users who want to buy an expensive product and receive it immediately in exchange for paying on monthly basis.
REGISTER BANK ACCOUNT FOR PAYMENTS (お支払い用銀行口座の登録)
This is where you can register your bank accounts for use on transactions on the Mercari app.
CONFIRMATION OF MONEY TRANSFER (振込申請期限の確認)
This is the section where you can confirm your money transfer application. Every money transfer requires time to get approved so you can use this option to check for an update regarding your application.
MONEY TRANSFER APPLICATION (振込申請)
This is where you can make an application to make money transfers from your Mercari account to your personal bank account.
GUIDE (ガイド)
A guide for new users of the Mercari app. They share tons of information on how to use the products.
APPLICATION FOR USING MERUPEI IN STORES (店舗へのメルペイの導入の申込み)
This feature is used if you're planning on using Mercali points as a payment method for your own business.
BANK REGISTRATION FILL UP FORM GUIDE
To transfer money from your Mercari points to your personal bank account, you need to register a bank account first. Once you're done inputting details and submitting your registration, it will undergo a verification process which might require you to send a sample picture of your valid identification.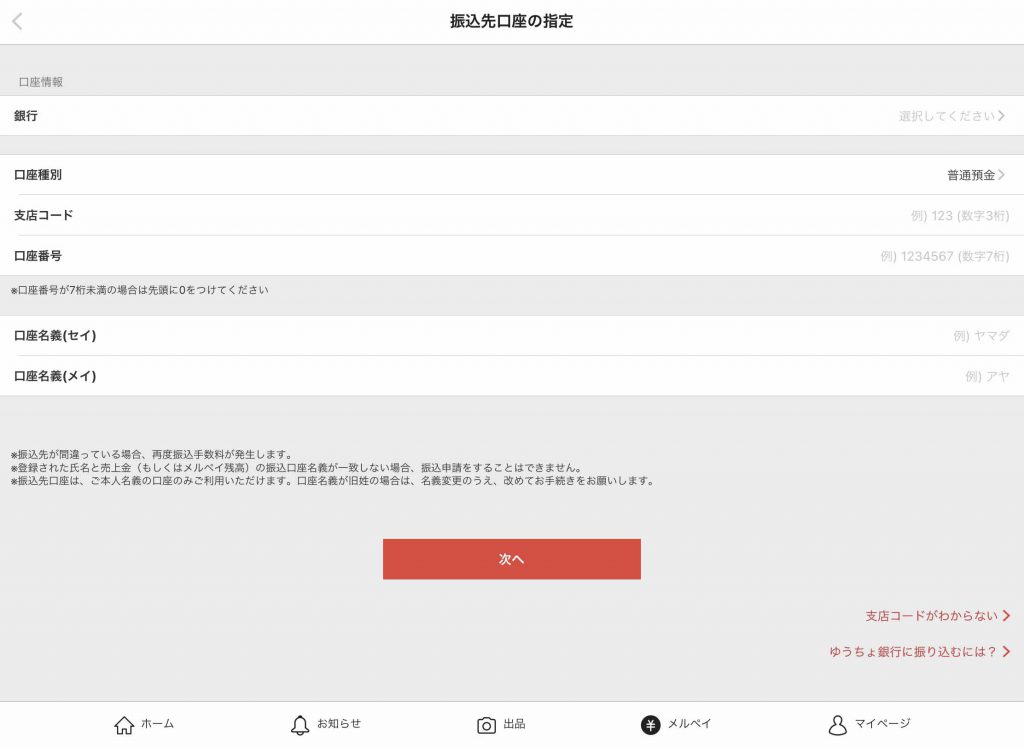 TEXT GUIDE
| | | | |
| --- | --- | --- | --- |
| 銀行 | BANK | 口座番号 | ACCOUNT NUMBER |
| 口座種別 | ACCOUNT TYPE | 口座名義(セイ) | FIRST NAME |
| 支店コード | BRANCH NUMBER | 口座名義(メイ) | LAST NAME |
NOTES
Using the Mercari app to buy and sell items here in Japan is simple and easy. I understand that the Japanese language might become a hindrance in your transactions but, it will also be a good Japanese lesson if you continue to try.
We will continue to make articles about Mercari to help guide our readers and encourage them to start using the app.
Other Mercari Articles
● How to buy and sell your stuff using Mercari App Japan
● How to deliver packages using Rakuraku Mercari?