Mabini Philippine Store Kasugai City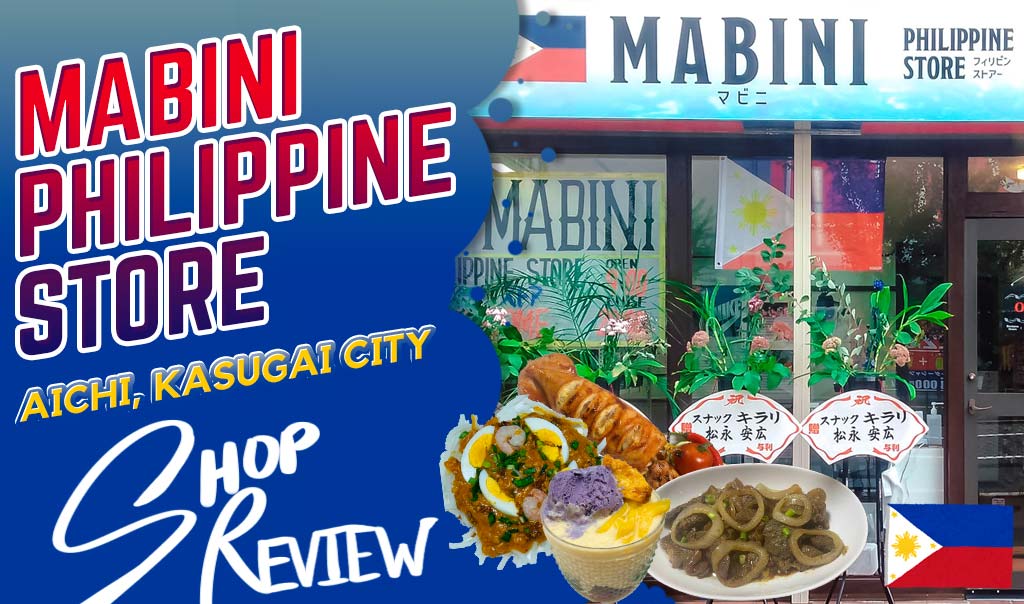 Do you know that there is a new Philippine Store in Kasugai City? Mabini Philippine Store started last September 2021, and from only selling Philippine imported products, they now have a canteen! Let's find out more about their services and see their available products!
MABINI PHILIPPINE STORE (マビニフィリピンストアー)
The Philippine products at Mabini Philippine store are always lined-up cleanly and is always packed! The store is getting known by the Filipino locals in the area and they come to the store to buy their favorite stuff. Filipino snacks, roasted nuts, chicharon and a lot more!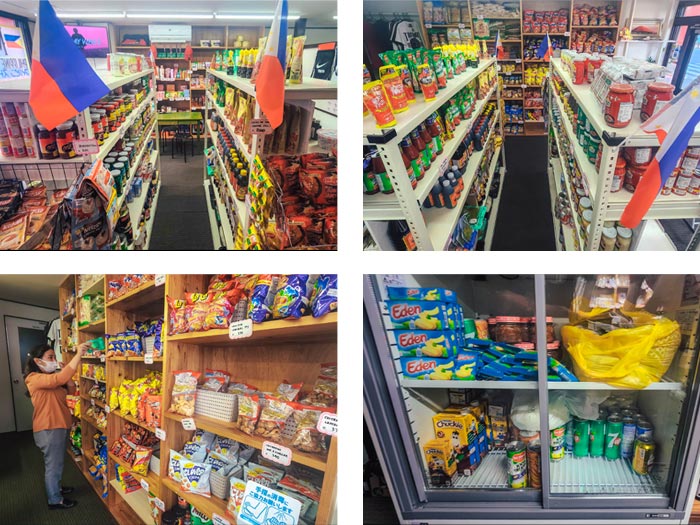 They even have cooking ingredients that's used for Philippine dishes like laurel leaves, liquid seasonings, soy sauce, vinegar, and different spices! Even products for making desserts like fruit salad, mango grahams, halo-halo, and more!
FROZEN PRODUCTS
Mabini Philippine store also has frozen goods. I took a peek on what's the inside of their fridges and I found a lot! They have frozen milkfish, frozen meat cuts, pandesal, ice creams, and a lot of Filipino meriendas! A place for Filipinos missing their local foods!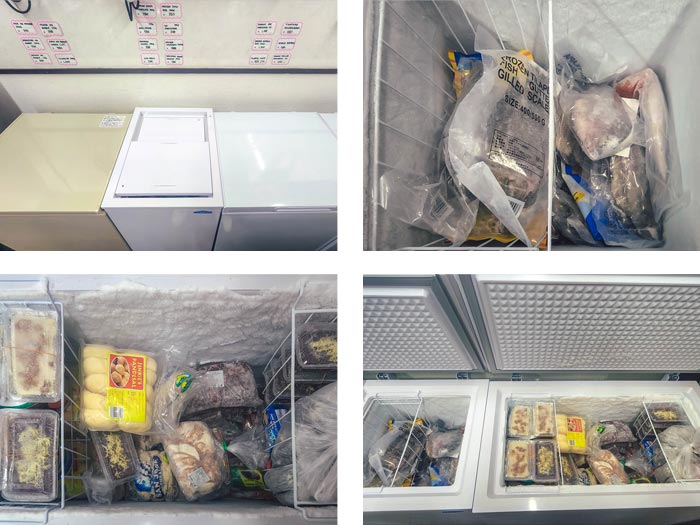 BEAUTY PRODUCTS & CLOTHING PRODUCTS
Aside from their food corner, Mabini Philippine store also has a beauty products corner! From shampoos and conditioners, they also have whitening soaps, cleansing kits, and other beauty related products!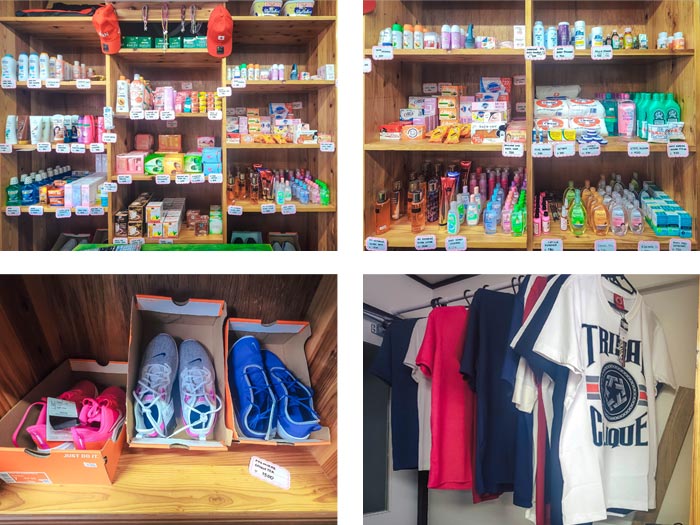 Mabini store also has a T-shirt apparels and even underwear brands for sale!
MABINI CANTEEN
From selling Philippine products, Mabini Philippine store now has their canteen section! They have a nice chef that cooks amazing Filipino dishes. 7 people can dine-in at the same time in the canteen.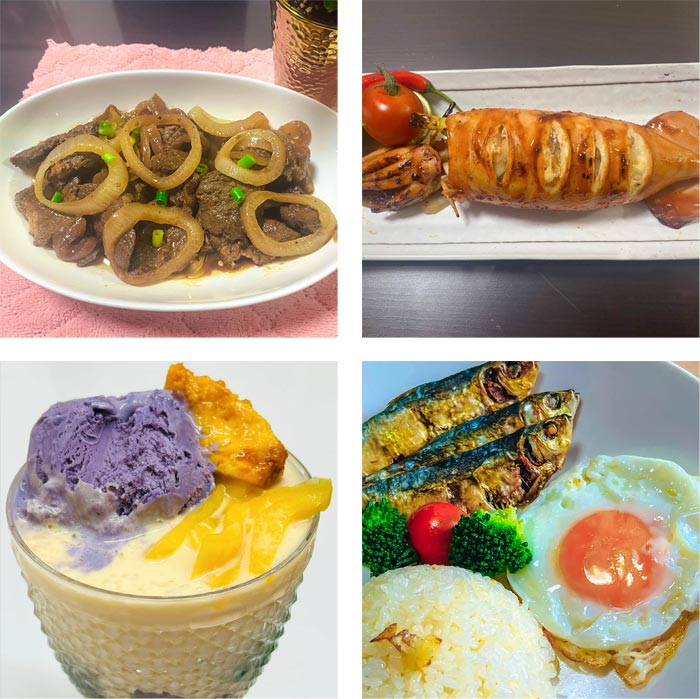 They have a nice selection of dishes like lumpiang shanghai, tapsilog, porkchops, dinuguan, palabok, and a lot more! One of their specialty is their halo-halo! A good and sweet summer treat to make you refreshed this summer!
READY TO TAKE-OUT MEALS
They also offer ready to take-out meals! Foods like sisig, palabok, grilled squid, and other delicious meals all ready for take-out! Their menu for the day changes so they update their customers on their Facebook account. Please follow their page to get updated!

DELIVERY SERVICES
Mabini Philippine store also has delivery services! FREE deliveries around Kasugai City if your orders are ¥3,000 or more! Please contact the page for more details about the delivery.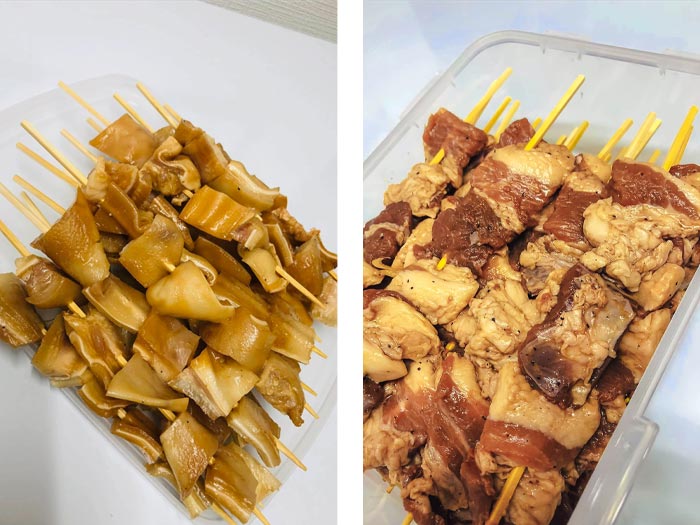 BALIKBAYAN BOX
Mabini Philippine store is an authorized partner of Queen D Balikbayan Box services! It takes up to 3-4 weeks to deliver your big cargo boxes to anywhere in the Philippines! Please check the price chart below for more information.
| | | | | |
| --- | --- | --- | --- | --- |
| MANILA | ¥10,150 | | BAGUIO | ¥12,150 |
| BULACAN | ¥11,650 | | PANGASINAN | ¥12,150 |
| LAGUNA | ¥11,650 | | LA UNION | ¥12,150 |
| PAMPANGA | ¥11,650 | | BATANGAS | |
| DAVAO | ¥13,150 | | INTER ISLAND | + ¥1,000 |
| BOHOL | ¥13,150 | | MINDORO | + ¥1,000 |
| LEYTE | ¥13,150 | | PALAWAN | + ¥1,000 |
| MINDANAO | ¥13,650 | | MARINDUQUE | + ¥1,000 |
MABINI PHILIPPINE STORE AMBIENCE
The store has a very good ambience and is very clean! They have a lot of Philippine products and a very nice staff. The place is getting known and Filipinos have started to visit the store frequently.
STORE LOCATION AND HOW TO VISIT MABINI PHILIPPINE STORE
We found two ways to visit Mabini Philippine Store. ① Walk 17 minutes to the store from Kasugai station. ② Get off at Kachigawa station and ride a bus at Bus terminal No. 1 and get off at Toriimatsu Bus stop. The bus fare is ¥210. The store is 2 minutes walk from Toriimatsu station.
MABINI PHILIPPINE STORE ADDRESS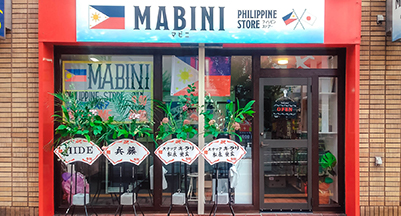 Mabini Philippine Store Aichi, Kasugai City
BUSINESS HOURS: MON ~ SUN 10AM – 9PM
CLOSED EITHER TUESDAYS OR WEDNESDAYS
TEL: 0568-37-2081
〒486-0837 Aichi Prefecture, Kasugai City, Harumi-cho 52-9 City Itou Building 1-B
Mabini Philippine Store Facebook Page: LINK