LBC NAGOYA at Kabayan International Store
How to send money to your loved ones? Don't worry! LBC Nagoya is here!!!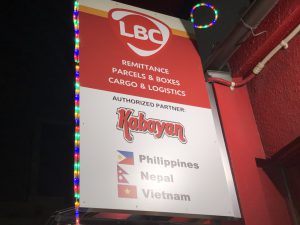 With low cost remittance fee and convenient to use! 
AVAILABLE LBC SERVICES FOR YOUR CONVENIENCE:
INSTANT BRANCH PICK-UP
Your remittance is encashed instantly in the Philippines! Choose from over 3,000 branches of LBC, strategically located all over the Philippines!
REMIT TO ACCOUNT
Send your remittance to any Philippine bank account!
HOME DELIVERY
Your remittance will be delivered anywhere int the Philippines! Let your loved ones enjoy the convenience of receiving your remittance at home.
※Also available: Yen-to-Yen home delivery for as low as JPY3,500 (for sending up to JPY200,000)               ※Yen-to-Yen delivery service is initially available in Metro Manila, Cavite and Rizal.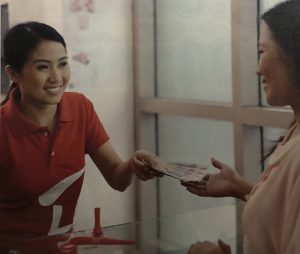 Sending money has never been this easy!
STEP 1: REGISTER
Fill up the first time remitter application form. Can be obtained at www.lbcexpress.com or call their hotline.
Send a copy of 1 valid ID together with the FORM to:
3/F Ms Asakusabashi Bldg.
3-20-11 Asakusabashi Taito-Tu Tokyo
111-0053 Japan
STEP 2: CHECK THE SERVICE FEE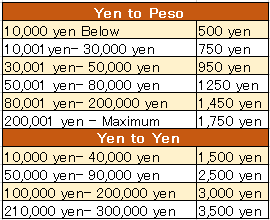 STEP 3: DEPOSIT TO THE FOLLOWING BANKS: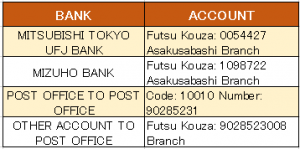 ACCOUNT NAME:  TRANSREMITTANCE CO.LTD.
STEP 4: CONFIRM THE TRANSACTION
Call their hotline on their website.

Authorized partner in Nagoya: KABAYAN International Store
For inquiries, please call 052-262-3522
See MAP here.