What Would We Do if Facebook Shut Down?
We're preoccupied with Facebook. All of us check our Facebook notifications as well as newsfeeds because we think that it's the morning paper. We put many statuses in even one day.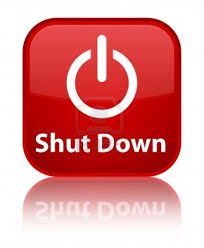 Can we live without facebook? Will you find your life the same? or else you'll feel that as if there's something missing? Keep reading!
・People will forget each other's birthdays
・You would try to find another place to rant.
・If Facebook doesn't exist in your life, then you will start talking to the people in real life, poking friends and asking strangers "who are you."
・There will be no more relationships that are "its complicated" or "single" etc. and work places such as "Sa Puso Mo".
・No more farmsvilla and candy crush. No more requests for apps and games.
・No tagging at all of the awkward photos you don't want to be tagged in.
・You would be prone to spend your time on your hobbies and physical activities
・Everyone would be in bed early, and wake-up early
・Victims of cheaters and fools would decrease
・More talks with your family, less talk to strangers
And many more.. What's your thought about this? Would your life transform to better or worse? Without facebook, there will be good things and problems as well.