Top 5 Dangers of Online Dating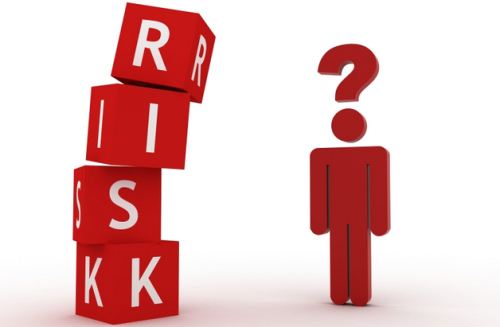 With people getting lesser 'me time' than ever, they may not head out to a cafe or party to mingle, but are increasingly looking for a partner online. This also helps do away with the hassle of taking time to chat up strangers who they might eventually realise they have nothing in common with. In such a scenario, could true love be a few clicks away? Absolutely! But while online dating is a saviour, all is not always gives good result.The virtual world comes with its warnings. Here are few of them.
1.Hold on! Maybe he or she is wearing a mask
Yeah, the person you talk to may sound super-sweet and it may sem like you've landed that speacial someone. But anyone can hide and wear a mask. Psychiatrist and counsellor, Dr Pavan Sonar says, "Never emotionally invest in anyone until you meet face-to-face. Even if you decide to keep it strictly on an online basis, you are still talking to a 'ghost', so keep it basic. Most times, people lie and portray another personality. Allowing a stranger into your life has its risks and when someone is behind a screen, it's harder to figure them out." 
2.Think before clicking 'add as a friend'
You may be adding the person into your online world too early. Yes! At first, he may be excited and happy to talk to you but always remember that maybe it is part of the plan until he gather your trust and collect personal informations from you.
3.Don't rush to get intimate
A common modus operandi is to sweet-talk a person to share risqué photos or other intimate material, which can then be used to blackmail them. Says clinical psychologist Akshata Shetty, "You can never gain trust through a screen, so do not exchange any information or photos that are private. It's like giving someone access to your own life and you do not know how the other person will use it. If someone genuinely likes you, calls you a 'soulmate', etc., talk to him or her first. If you trust the person, meet and see how attracted you are in reality." 
4.Watch out! Maybe they're just wanting your money
This is something women and men continually fall prey to. Never pay anyone or reveal your financial details online; it leads to disastrous results.
5.Don't go by others' experiences
Okay, one of your pals has found her Mr Right online and had a happy-ever-after. But it doesn't mean the same will happen to you. Not all online romances end up this way. Upside? There are loads of singles out there looking for a nice partner, so keep the search on.
K E Y・ T I P S ・T O ・F O L L O W 
– Take enough time to know someone before deciding to meet them.
– Do a little research online, via a person's social media account. It says a lot about him/her.
– When you get a gut feeling, rely on that. Or seek a friend's opinion.
– Block anyone suspicious immediately.
– If you take things ahead and meet up, do so in a public place like a café.
– Carry your sense for humour with you. A good joke cuts the ice fast.
– Not what you thought it would be? Don't mope. There are other singles out there.