Hanbijae 韓美膳 ハンビジェ – One of the best Korean restaurant in Kanayama Nagoya City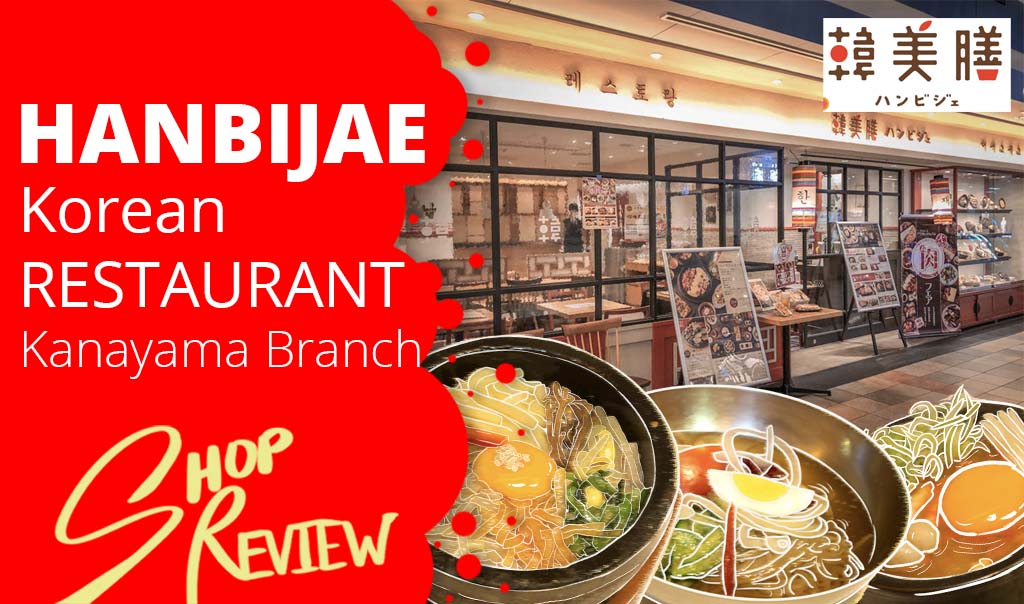 Do you love Korean foods? Samgyupsal, kimchi, bibimbap, chijimi, those are just a few of famous Korean dishes. Hanbije Kanayama Branch in Nagoya City is one of the famous Korean restaurants in the area. They now have branches opened at Nagashima Spa Land and Lala Port, and they continue to expand their business. Let's take a look at what they offer!
HANBIJAE KOREAN RESTAURANT MENU
I went to Hanbijae 韓美膳 ハンビジェ Korean restaurant Kanayama branch one time to eat so I took the chance to take some pictures and make an article with their permission. They offer a lot of different Korean foods and their specialty is Samgyupsal, Bibimbap, Reimen, and Sundubu.

I ordered their Sundubu set as it looks so good to try. I also ordered their Cold noodles (Reimen) and Cheese Ttakkalbi! The Reimen (cold noodles) taste very refreshing and matches very well with their Sundubu (Soft tofu). They also have a Lunch Time Menu worth 1,000YEN which you can enjoy 2 dishes of your choice and includes a salad and a mini chijimi. Aside from their Lunch Menu, they also have Dinner Time Menu which is a bit pricier than the Lunch set but includes their today's dessert.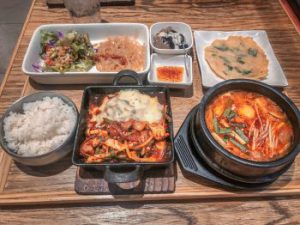 You'll experience authentic Korean cooking as a lot of their staff are Korean nationals. Even some of their kitchen staff are Koreans so you'll be sure to taste good Korean cuisine.
You can check out the link below to see their menu:
https://tabelog.com/aichi/A2301/A230105/23054013/dtlmenu/photo/
RESTAURANT AMBIANCE
The restaurant has a good ambiance and 23 people can dine at a time. You can enjoy eating your favorite Korean food while listening to Korean music being played at the place. The staff are very kind and are very helpful in giving recommendations.

HANBIJAE KOREAN RESTAURANT KANAYAMA BRANCH LOCATION
Hanbijae Kanayama branch is just inside Kanayama Station's μPLAT Kanayama 2nd floor. The place is very accessible and very close to Nagoya so whenever you feel like eating Korean cuisine, please don't hesitate to drop by this place and try what they offer!
They accept reservations and they have drink-all-you-can promos if you like Korean liquors.
HANBIJAE KANAYAMA ADDRESS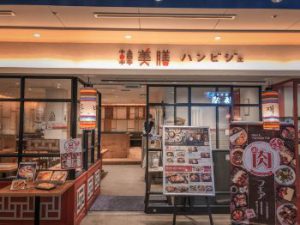 HANBIJAE KANAYAMA BRANCH
〒456-0002 Aichi, Nagoya, Atsuta Ward, Kanayamacho, 1 Chome−1−18 μPLAT2F
TEL: 052-265-7879
Business Hours: Everyday 11AM-11PM (L.O. 10PM)
No. of Seats: 23 seatings available