Mekeni メケニ Sakae – A prospering Philippine restaurant in Nagoya
Mekeni メケニ Sakae is a Philippine restaurant located in Nagoya City, Sakae. It started in April 2020 and the place is getting known for its food and ambiance. The restaurant is very accessible and a lot of Filipinos are known to visit the place. Let's take a look at their services and the variety of foods that they serve.
EAT-ALL-YOU-CAN
Mekeni Sakae restaurant is known for their eat-all-you-can (tabehoudai) service! They are one of the Filipino eat-all-you-can restaurants in Nagoya City and they have a variety of delicacies available every day! They have different menus per day so you can be sure you can try different foods every time you visit. Families or people with their friends usually visit the place to enjoy Philippine foods.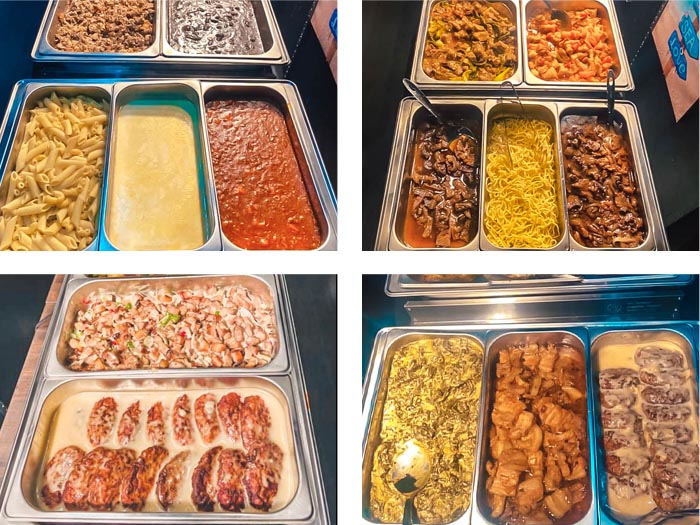 Their eat-all-you-can service is ¥1,999 per person and is available for 1 hour. They also offer individual orders so you can order the food that you only want to eat for a lower price.
Aside from their foods, they also have a lot of different beverages available as well as a section for buying Philippine goods. They aim to offer convenience to their customers not just providing sumptuous meals.

AMBIENCE
They have a very nice dining area where 22 customers can dine-in. They make sure to follow health protocols to prevent the spreading of viruses. Also, the restaurant doesn't require reservations to eat that's why a lot of visitors come to dine.

TAKE-OUT & DELIVERIES
Aside from their food services they also offer take-out and deliveries! They usually prepare ready for take-out foods but they also accept orders online on their social media account. You can follow their social media account to get updated on their menu. (Please follow their social media account listed on their address below)

Hey! They also accept bulk orders and bilao requests!

CATERING SERVICES
They also offer catering services which are good for parties and celebrations! You can be sure they will serve you the food on-time. You can contact them if you're interested in their catering services and their kind staff will assist you.
MEKENI SAKAE LOCATION / HOW TO VISIT MEKENI SAKAE
Mekeni Sakae is very accessible and is close to Sakae Station. From Sakae Station Exit 13, walk 8 minutes to reach the building. The restaurant is located on the 2nd floor of Cattleya Guilding. You can use the guide picture below.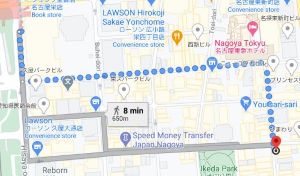 MEKENI SAKAE ADDRESS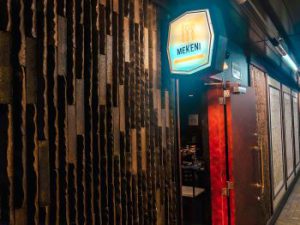 MEKENI メケニ SAKAE
TUES – SUN 6PM – 3AM
Tel: 070-16719998
〒460-0008 Aichi Prefecture, Nagoya City, Naka Ward, Sakae 4-21-1 カトレヤビル 2F