Supermarket Valor, to sell fresh food online in Aichi, in collaboration with Amazon
07/01/2021
On the 30th, Valor Holdings and Internet shopping giant Amazon launched online sales of fresh foods in Aichi Prefecture.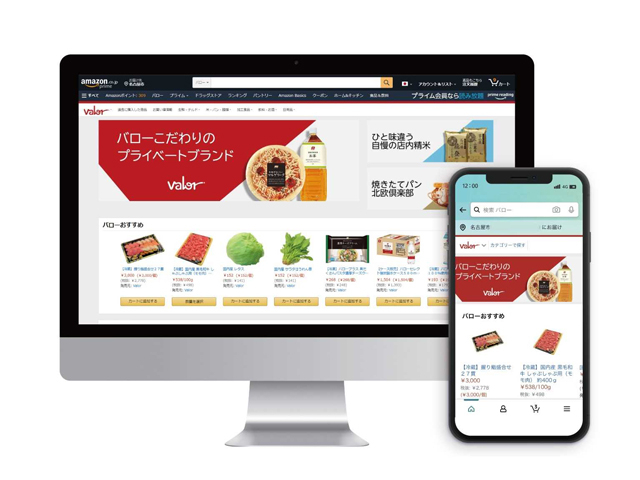 Supermarket Valor, to sell fresh food online in Aichi, in collaboration with Amazon
The service is available only to Amazon Prime members who order products from Valor's supermarkets via Amazon's website or app, and the products are delivered to the designated location in as little as two hours.
Valor's e-commerce (EC) store was opened on Amazon's website and app. The store covers the cities of Nagoya and Kiyosu, excluding some areas, and offers thousands of products, including fresh foods such as vegetables, meat and fish, side dishes, bread, and Valor's private brand products.
Store employees will select and package the items ordered, and Amazon drivers will pick them up and deliver them. The delivery time is from noon to 10 p.m. The service is available for orders of 2,000 yen or more. The delivery fee is 390 yen, but it is free if the order is over 8,000 yen.
The company will gradually expand the service area, mainly in Aichi Prefecture.