Daongan Nagoya Grocery Store and Kitchen, a Philippine store everybody would love!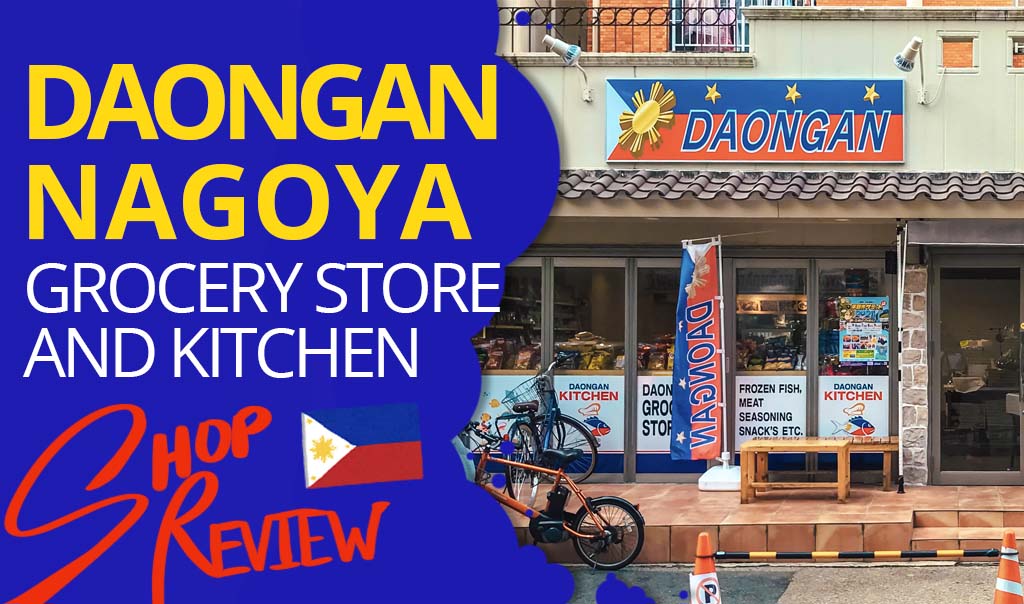 Have you already tried visiting a Philippine store packed with products here in Japan? Daongan Nagoya Grocery Store and Kitchen in Shinsakae, Nagoya City started September of 2020. Daongan still continues to provide quality Philippine products as well was Filipino cuisines! They are one of the succeeding Philippine stores in Aichi Prefecture.
Daongan Philippine store was first established in Mie Prefecture (Daongan Mie), at had branched out to Nagoya. Let's find out more about what they could offer and look at their services!
ASSORTED PHILIPPINE PRODUCTS
The moment you enter Daongan Nagoya, you'll quickly notice the assorted Philippine products placed everywhere on the store. They have a wide array of assorted Philippine imported products. They promote the store actively on their social media accounts, one of the reasons why customers frequently visit.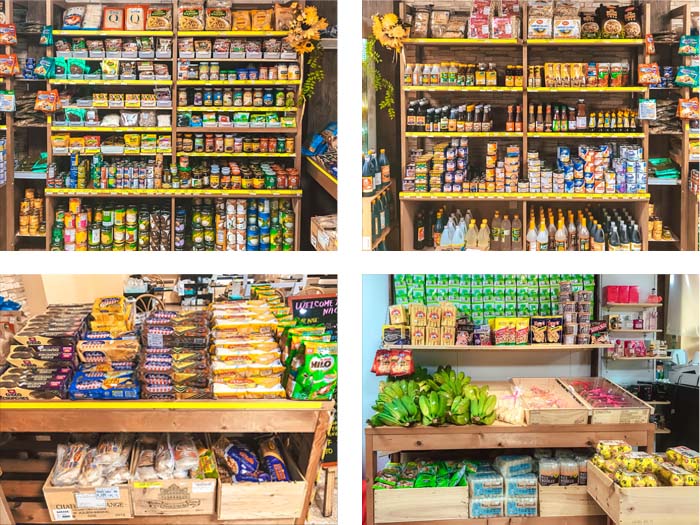 You'll find almost every Philippine product that you're going to look for. They have condiments, cooking ingredients, vegetables, canned goods, and many more!

They even have pancit canton, and other common Philippine products. Look at all the assorted junk food selections!

Depending on the season, Daongan Nagoya offers seasonal foods! When I went to the store, they have turnips and some mountain apples, and also, roasted peanuts!!!

Aside from those mentioned, Daongan Nagoya also has their frozen product corner wherein you can buy frozen fish, ice creams, meats and other stuff. Definitely a lot of choices to choose from~

They also have ready-to-take-out meals and merienda available!!!
DAONGAN KITCHEN RESTAURANT
Daongan Nagoya customers not only visit them for their products, but also, their restaurant. They call the restaurant corner, Daongan Kitchen, and a lot of customers come visit to dine in.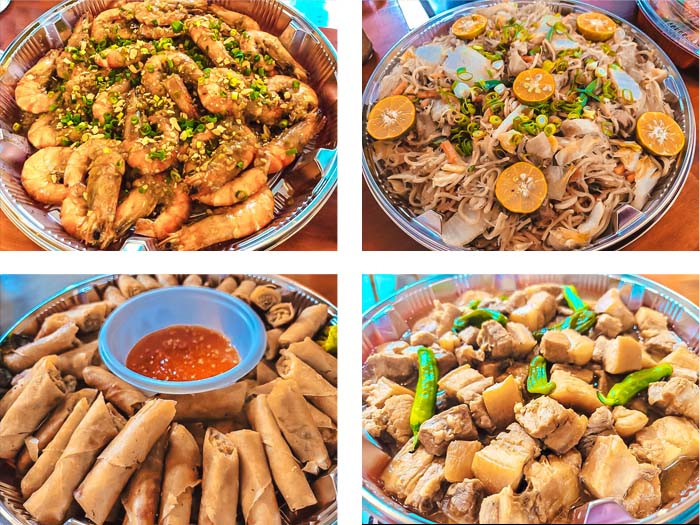 Daongan Kitchen is open from 11 AM to 7:15 PM (Last Order), they offer different cuisines everyday so you can try different foods every visit!

The restaurant can cater up to 32 customers who can dine in at the same time. The area is very clean and very comfortable to have a meal.

Aside from their dine-in restaurant, they also have "Bilao" service and "Cooking request" service made by their excellent chef, Boy Flores. They always make sure that the presentation of the food is good before serving it to their customers.
They also have Demae, or Delivery Service, in which purchases worth 3,000 YEN or more will be free delivery charge. You can contact their number on the information below for questions on ordering.
DAONGAN AMBIENCE
The store is very spaceous and has a friendly Filipino store vibe. If you've visited the Philippines before, it will remind you of the karinderiya vibes (local restaurant vibes). They make sure that the place is always clean and virus free!

They have such wonderful staff who're always ready to serve and assist their customers. I got a chance to take a picture of them and thanked them for helping me create this article.

STORE LOCATION AND HOW TO VISIT DAONGAN NAGOYA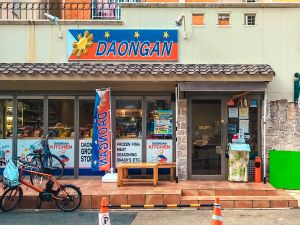 The store is very accessible as it is located near Shin Sakaemachi Station. Daongan Nagoya is just 5 minutes walk from the station. Very convenient right?
DAONGAN NAGOYA ADDRESS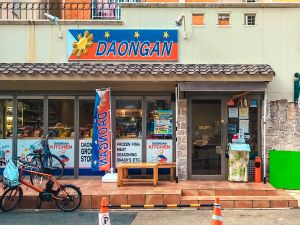 DAONGAN NAGOYA Grocery Store & Kitchen Nagoya City
MON-SUN 11:00 – 20:30 (CLOSED EVERY TUESDAY)
TEL: 052-684-4206
〒460-0007 Aichi Prefecture, Nagoya City, Naka Ward, Shinsakae, 2-8-18 City Arc Shinsakae 1F
Daongan Nagoya Facebook Page: https://www.facebook.com/daongan.nagoya