Sally's Tambayan Restobar, Numazu's famous Philippine Restaurant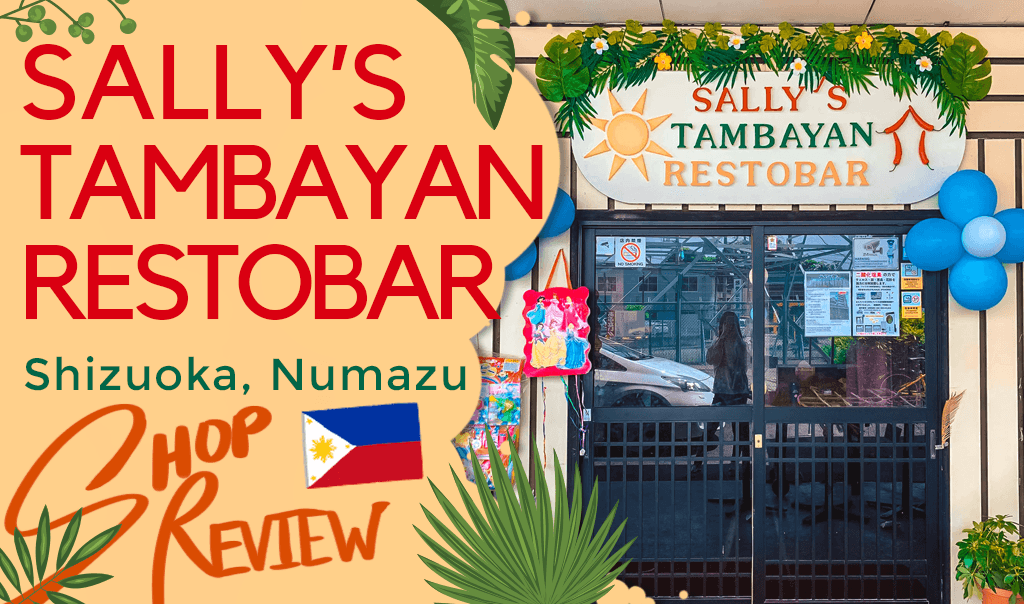 Are you craving for Philippine foods? Here at Numazu City, Shizuoka Prefecture, we discovered a Philippine Restaurant that locals frequently dine in.
Sally's Tambayan Restobar at Numazu City started this February 28, 2021, and continues to serve delicious and excellently plated Philippine cuisines! Let's take a look at their restaurant and see what they got for us.
SALLY'S TAMBAYAN RESTOBAR TABEHOUDAI
Sally's Tambayan Restobar is known by the locals from their tabehoudai (eat-all-you-can) service. For as low as 1,300 YEN, you can enjoy their eat-all-you-can menu! The tabehoudai service is available every Saturdays and Sundays.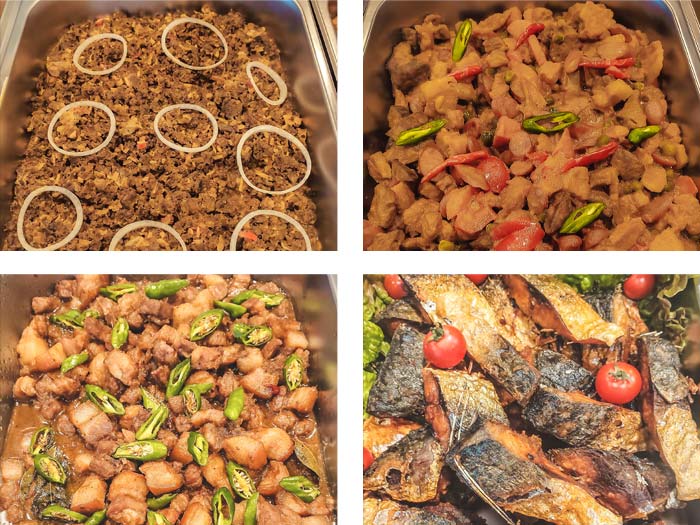 They serve variety of Philippine foods so you'll be able to try a lot. They have spring rolls, Philippine style fried chickens, spaghettis, and a lot more!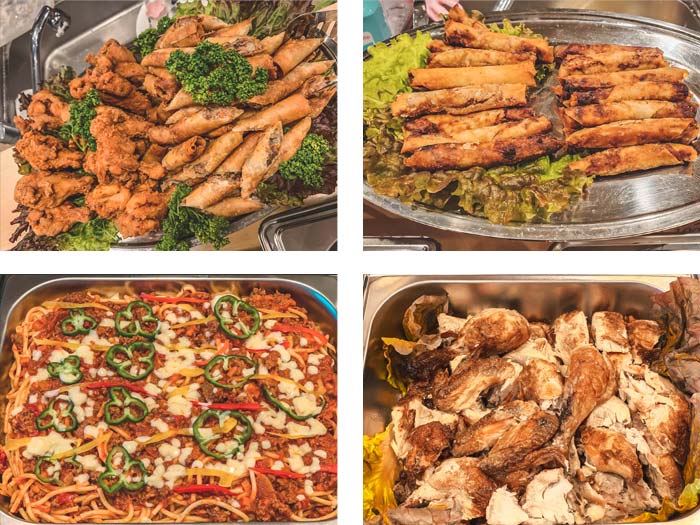 SHORT ORDERS
They also have short orders on their regular day. We tried one of their 'silog' menus, SILOG (SInangag = fried rice, and itLOG = egg), definitely would try again! The price is very affordable and I was able to eat for around 550YEN. Short order day is from Mondays – Fridays.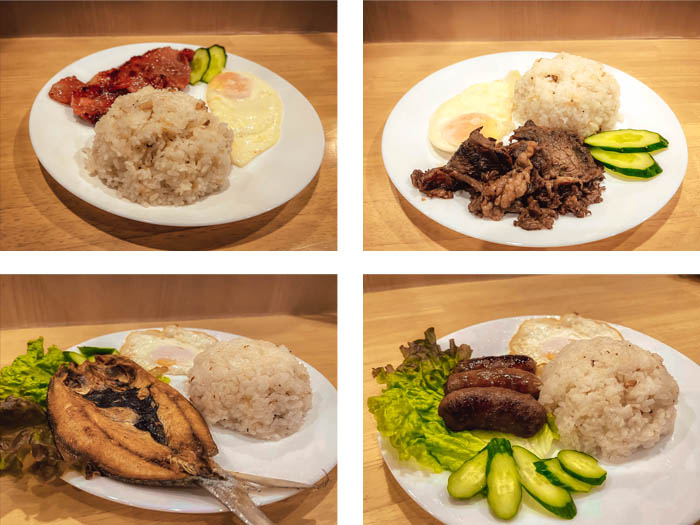 They have a lot of short order menu available so a lot of choices to choose from. Also, the price is very affordable and the plating is very well done.
DELIVERY AND CATERING
Sally's Tambayan Restobar also has DELIVERY SERVICE! Please contact them for more info about their menus and delivery. They also frequently posts meriendas for take out on their social media account.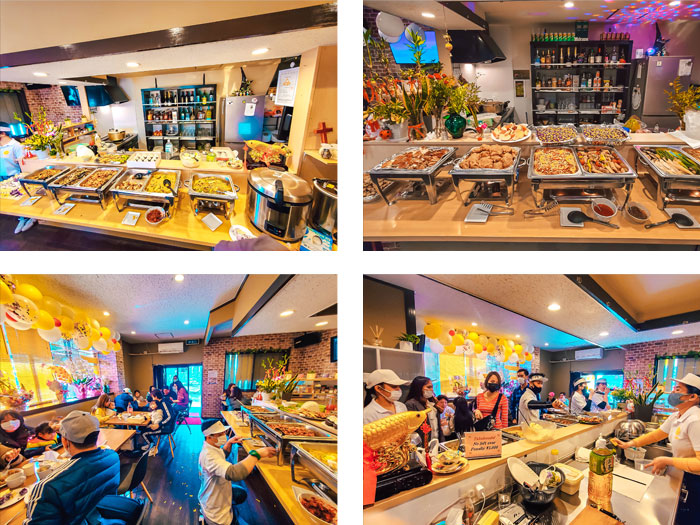 Aside from their delivery service, they also do catering services! Birthday parties, Christening celebrations, debut, they'll handle all your catering needs!
PHILIPPINE PRODUCTS STORE
Sally's Tambayan Restobar also sells merienda and has their own small Philippine products store. Customers not only visit the place to eat, but to buy their local product needs like canned goods, pancit cantons, condiments, and a lot more!

RESTAURANT AMBIENCE
The restaurant has a nice vibe. Around 10-15 people can dine in at the same time inside the store. They also have karaoke inside so you can dine in while singing your hearts out.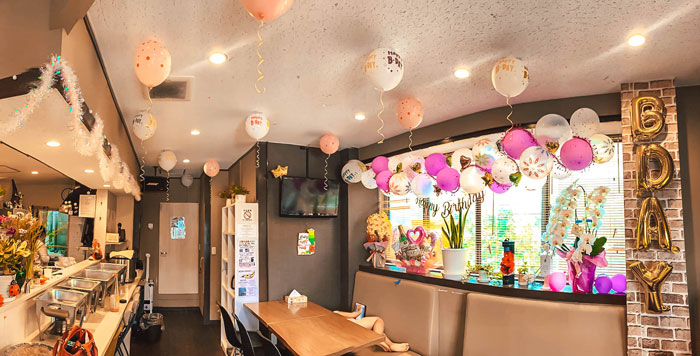 Sally's Tambayan Restobar assures their customers that they follow the guidelines set by the government to prevent the spread of the virus. The place is very clean and has friendly staff waiting to serve you.
STORE LOCATION AND HOW TO VISIT SALLY'S TAMBAYAN RESTOBAR
Sally's Tambayan Restobar is very accessible as it is just 10 minutes drive from Mishima-Hirokoji Station and also 10 minutes drive from Numazu Station. The place is beside other restaurants so it's not going to be hard to pass.
The restaurant is next to ABC Shimizu Nagasawa Branch pachinko parlor.
SALLY'S TAMBAYAN RESTOBAR ADDRESS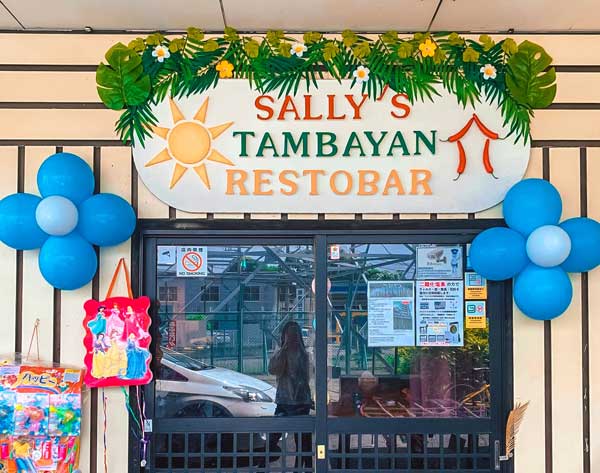 SALLY'S TAMBAYAN RESTOBAR Numazu City
TUESDAY-SUNDAY 11 AM – 10PM
TEL: 055-950-9546
〒411-0905 Shizuoka Prefecture, Numazu City, Shimizu Town, Nagasawa 136-1
Sally's Tambayan Restobar Facebook Page: https://www.facebook.com/sallystambayan/