Alisha's Grill and Restaurant, authentic Philippine dishes at Kitanagoya City, Aichi Prefecture!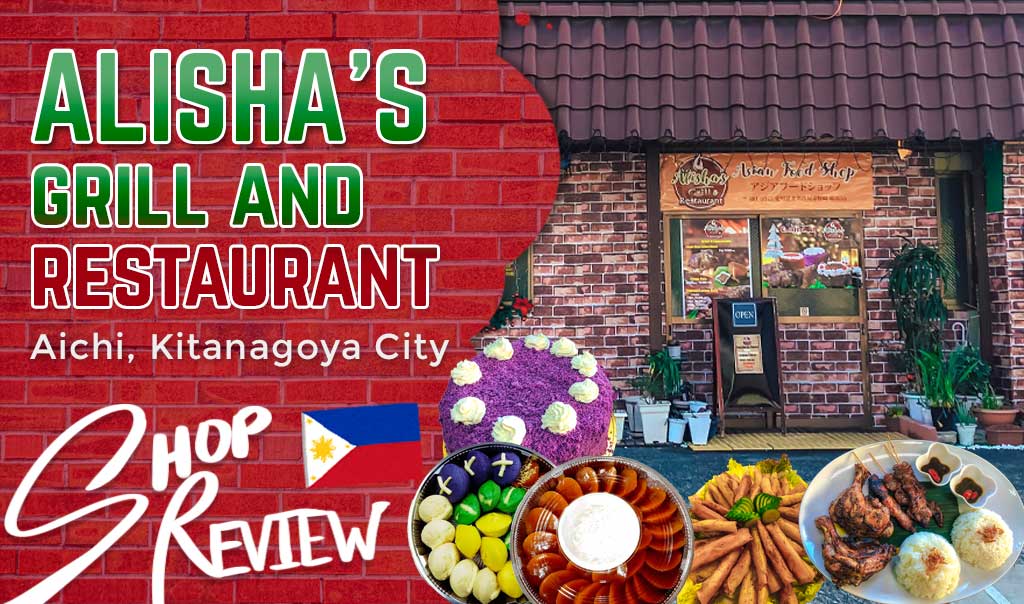 Are you aware that there is a family-friendly casual dining Philippine restaurant in Kitanagoya City?
Alisha's Grill and Restaurant in Kitanagoya City, Aichi Prefecture started on January 3, 2019, and they continue to serve authentic and affordable Philippine dishes in Japan! They use Philippine imported ingredients to show the true taste of Philippine cooking.
Come and let's find out more about their restaurant and what things they offer.
ALISHA'S GRILL AND RESTAURANT ASIAN FOOD SHOP
Alisha's Grill and Restaurant hopes to introduce Philippine dishes not just to Japanese nationals but to different nationals as well. They promote their dishes with pride as they aim to make the restaurant get known nationwide.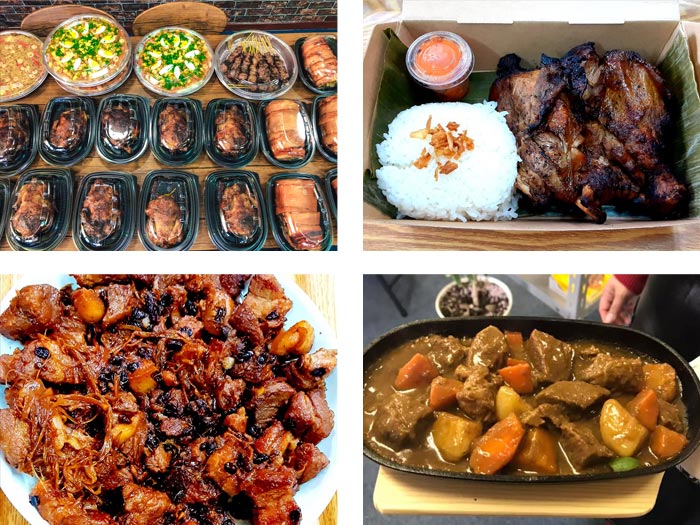 We went and tried their Sisig, and we're definitely gonna come back to eat again. They use Philippine imported ingredients because they want customers to feel at home and for foreign nationals to have a taste of what real Philippine cooking tastes like.
ALISHA'S GRILL MENU
They're also known for their grilled dishes like grilled chicken, grilled pork belly, and a lot more. We tried their lunch set, (2pcs Chicken inasal, 4pcs BBQ, and 2 cups of rice) which is already good for 2 people. Definitely worth it!
The dish that we ordered had us eating another cup of rice. The lunch set is good for 2-3 persons and plus the sisig, our tummies are full and happy.

They take preorders for their Lechon Manok and Lechon Belly on their social media accounts. Please follow them so you can order.
ALISHA'S CAKES
Aside from the grilled dishes, Alisha's Grill and Restaurant are also known for their home-made cakes! Their cakes looks like famous cakes from the Philippines and you can be sure its delicious!

One of the amazing things I've learned is that the owner also participates in making the cakes. They also make home-made cakes for birthday celebrations and other events. They have a lot of selections which means more flavors to try!
Click the link to see more of their assorted cakes: https://jn8.jp/en/topics_list/8583/
DELIVERY AND TAKE-OUTS
Alisha's Grill and Restaurant has their delivery service and ready for take-out foods. If you're craving for Philippine foods, just visit Alisha's and they will serve you right away! Alisha's Grill and Restaurant makes sure to provide good service and beautiful packaging for their customers.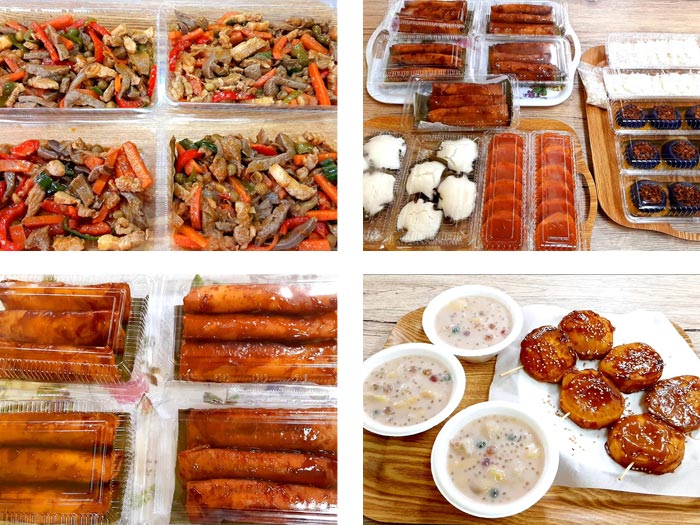 CATERING AND RENTALS
The restaurant also offers event rentals and catering services. They offer their restaurant space for event rentals like birthday parties, debut, family gatherings and other events.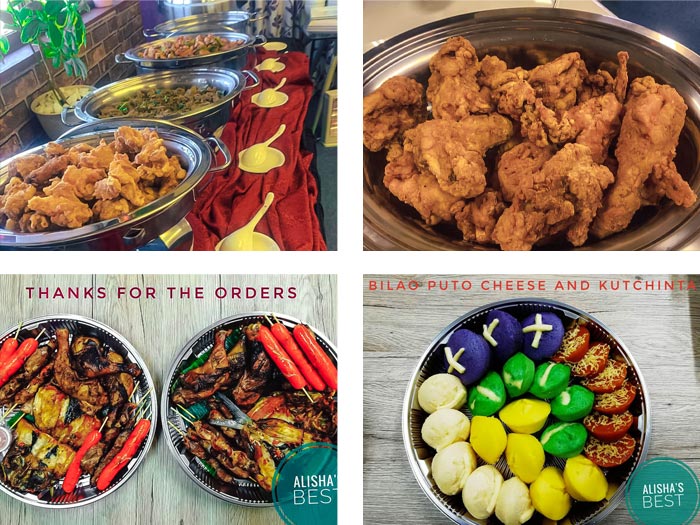 And this year 2022, Alisha's Grill and Restaurant plans to open up their catering services! Please follow their social media accounts for updates~
ALISHA'S PHILIPPINE PRODUCTS STORE
Aside from their restaurant, you'll see their Philippine products mini grocery store corner near the entrance. They have different products lined up and most of the products are a must-buy Philippine foods and products! They have cooking ingredients, junk foods, canned goods, and a lot more!

RESTAURANT AMBIENCE
Alisha's Grill and Restaurant has a fine dining vibe, and they have such kind staff. The space is wide and very clean. They also follow protocols to prevent the spread of the virus for their customers.

They restaurant can cater up to 26 persons all dining at the same time, but it is recommended to make reservations as there are times the place is packed with customers, especially during weekends..
STORE LOCATION AND HOW TO VISIT ALISHA'S GRILL
Alisha's Grill and Restaurant is accessible. From Nishiharu Station, the restaurant is 5 minutes away by car. The restaurant is easy to locate as it is the only restaurant on the area.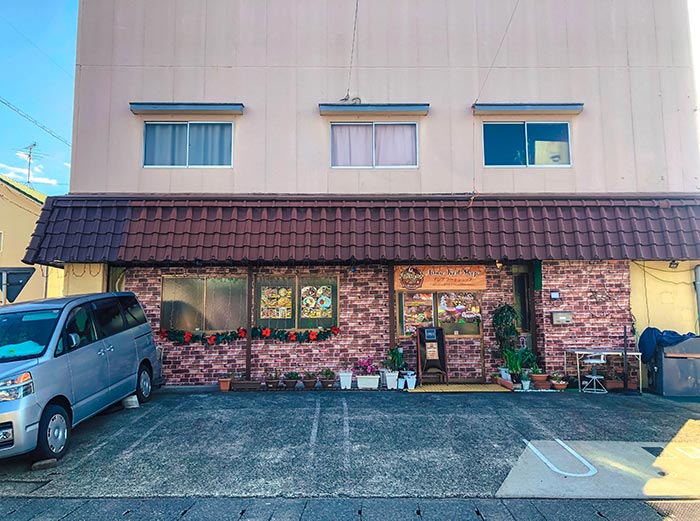 They have 4-car parking space available anytime.
ALISHA'S GRILL AND RESTAURANT ADDRESS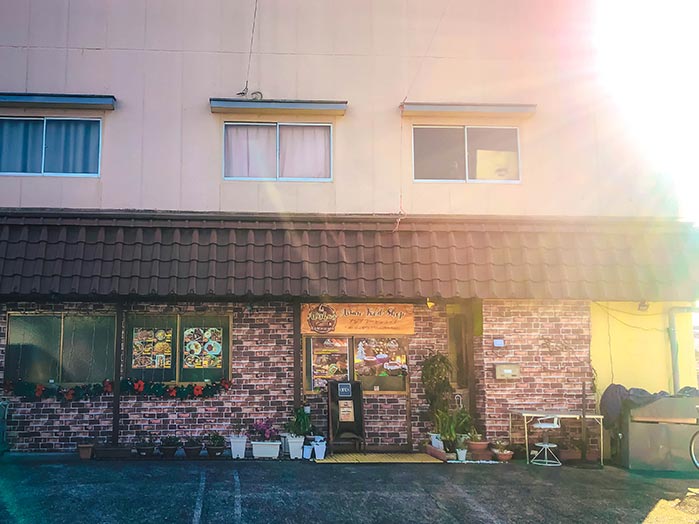 ALISHA'S GRILL AND RESTAURANT Kitanagoya City, Aichi
MON ~ FRI 11:00 ~ 19:00 | SATURDAY 10:00 – 20:00
CLOSED EVERY SUNDAYS
TEL: 0568-70-5786
〒481-0042 Aichi Prefecture, Kitanagoya City, Nozaki, Inuide 55
Alisha's Grill and Restaurant Facebook Page: LINK
ARTICLE RECOMMENDATION
●  A list of Philippine Restaurants and Stores in Nagoya City